High-quality installation
Installation and lifting operations
The quality with which metal structures are installed determines the lifespan of the hall. Even minor defects in the assembly of structures can cause serious problems in the future and affect the lifespan of a hall. Our highly experienced installation team is here to help.
Whether you are looking to install a slanted-roof tent hall, an arched hall, a pitched-roof hall, a hangar or any other type of building, we recommend you leave the installation of metal structures to the professionals.
Request a quote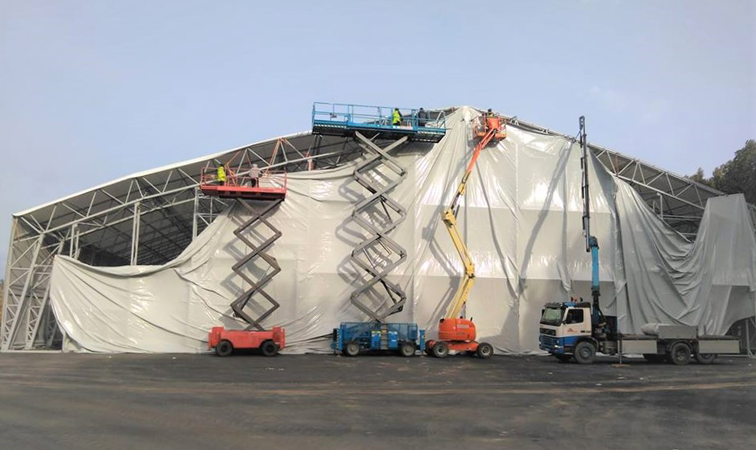 Let professionals deal with the installation process.
If you want to relocate a hall that has been assembled, you may need help with partial or complete disassembly and reassembly. If the distance is relatively short and nearby buildings etc. are not in the way, it is possible to relocate the hall in one piece using fork-lift trucks.
For longer distances, the hall must be disassembled and then reassembled after transport.
The hall's metal structures can also be reinforced after relocating, if necessary. Even though transporting and relocating a hall to another place may seem like a simple job at first, it is certainly not. It can also easily lead to mistakes that can shorten the lifespan of the hall.
Let our professional installation team install or relocate your tent hall, arched hall, slanted-roof hall, hangar or other building and you will not have to regret it. You can trust our team to know best!
REFERENCES
A selection of installation and lifting operations