In the size you need
PVC curtains and room dividers
PVC curtains are the simplest and most affordable solution to protect various shelters and other rooms from rain, snow, wind, dust, insects, birds, etc. PVC curtains can also be used for partitioning rooms, blocking the transmission of noise, odours, etc., and for maintaining temperature.
We offer comprehensive solutions from design to installation. Our delivery times are short and deadlines guaranteed.
Request a quote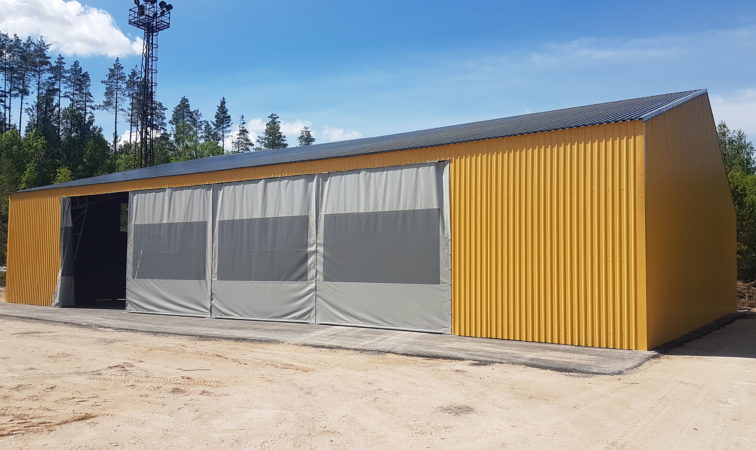 We can make PVC curtains with dimensions that suit your needs.
PVC curtains move on rollers on rails, which means they are particularly convenient to handle. High-quality rollers make it easy to move even the heaviest curtains, and a stopper keeps the curtain securely in place. If necessary, the curtain can be fastened from the sides or the bottom with eyelets (a convenient and handy solution).
You can choose from a variety of colours. We also make fully or partially transparent PVC curtains.
Our PVC curtains meet all the required standards. Curtains manufactured by Asula OÜ are made of high-quality PVC material set to last for almost 20 years.
PVC-curtains and room dividers:
A cheap and simple solution for partitioning and protecting room
Easy to install, convenient to use
Can be made in the dimensions and colour tones of your choosing
Extremely durable, resistant to weather conditions and corrosion
Lasts for nearly 20 years
You can print logos, photos, text or advertisements on PVC
We also manufacture transparent partition room dividers
PVC curtains are ideal for warehouses, production rooms, workshops and garages
PVC curtains are easy to remove and install in another location
REFERENCES
A selection of PVC curtains and room dividers